Main content starts here, tab to start navigating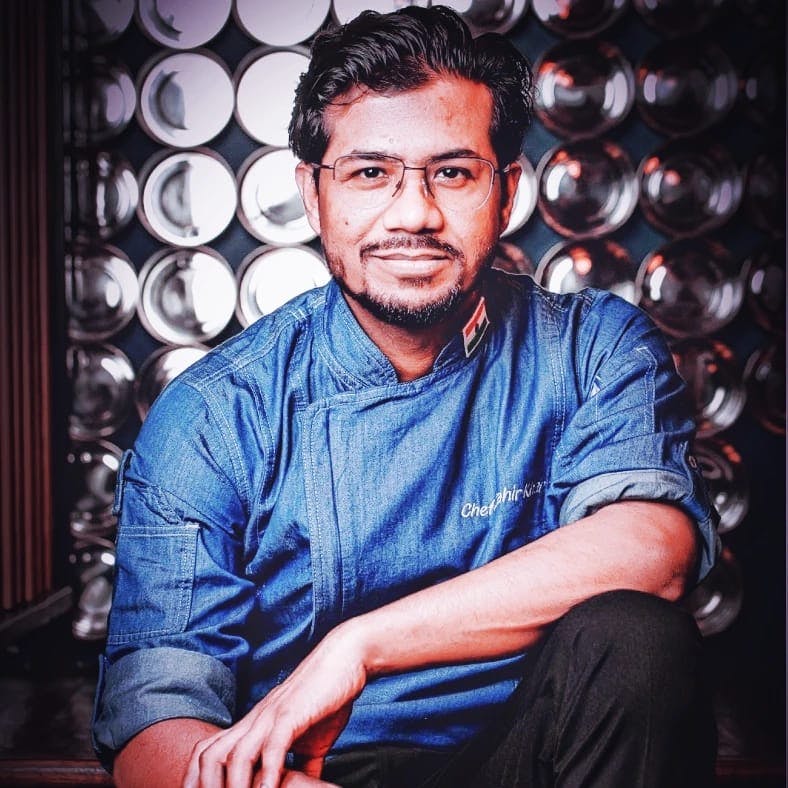 Zahir Khan
Head Chef
Born In India, Chef Zahir khan was raised in a family of chefs and is a 3rd generation master chef. Zahir's grandfather was the main khansama (chef) of Mayor House, Delhi prior to partition of India and Pakistan.
Chef Zahir was lured into the culinary world when his passion for cooking and was recognized at an early age during his early education. Chef Zahir started early in his career working with big name in Indian food like Dawat khana, Lite bite foods (Punjab Grill) and Massive restaurants ( Masala Library, Farzi Café and Made in Punjab ). During his stint with Massive restaurants, chef Zahir learnt and dwelled with creating progressive Indian cuisine using molecular gastronomy techniques. Prior to coming to New York, Chef Zahir was an outlet / Head chef at Punjab Grill and then an executive chef at Massive Restaurants India (Farzi Café, Masala Library etc)
Zahir has worked under well known Indian culinary names like Jiggs Kalra, Chef Moin Qureshi and last few years with Chef Gurpreet Singh at Punjab Grill and now presently at Gramercy Park Hospitality (GupShup & Chote Miya). He has been featured on national television in India such as Discovery Channel, Sahara Samay, Raja Rasoi and Anya Kahaniya on Netflix (season 1, episode 5). Zahir's cooking techniques are modern but has the traditional influence seen in every Indian household.